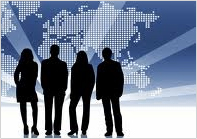 About Us:
Sahajanand Laser Technology Ltd. (SLTL), one of the largest manufacturer of Laser systems in India and one of the largest equipment supplier in the world for the Diamond Industry. Since 1992, a young technocrat Dr. Arvind Patel started manufacturing Laser systems, SLTL has grown leaps and bounds. With company setups in USA, Germany, UK and China and exporting to over 21 countries such as Russia, Israel, Switzerland, Poland, Singapore, South Africa, Sri lanka, Thailand, Namibia, Botswana, Saudi Arabia, Iran, Dubai, Angola, Armenia, etc SLTL truly have a Global Footprint.
An ISO9001:2008 company with 6 manufacturing units and more than 5500 successful installations worldwide, SLTL command a lion's share in the Laser Industry. Its innovative cost effective products manufactured under strict quality standards for superior and efficient working and also take special efforts towards operator training and education. It's a One Stop Solution provider.
Using wide range of lasers (YAG, Diode, CO2, Fiber, UV, etc.) for varied applications such as Laser Cutting, Marking, Welding, Micro Machining, Solar Cell Scribing/Cutting, Scanning, Diamond processing, Medical Surgeries, Medical Stent Cutting, etc. it caters to the needs of diversified Industries. Takes pride in being one of the few companies providing indigenous solutions to Scientific & Research Institutes / Government organizations in India and abroad. It has also been bestowed with numerous awards by national and international governments/ institutes.
In this rapidly moving world, wherein technology of today becomes obsolete tomorrow, SLTL has carved out a niche for its products with a strong in-house multi–disciplinary R&D team consisting of Research scholars, Software engineers, Electro-mechanical engineers, Laser specialists etc. Thus it Strives for Excellence through Empowering Innovations.

Products Galore

'Sahajanand Laser Technology Limited' is a well known manufacturer and exporter of the following range of products:
Industrial Products

Laser Cutting Machine
Laser Marking Machine
Laser Welding Machine
Solar Cell Scribing/Cutting Machine
Laser Micro Machining

Products for the Gems & Jewelry Industry

Diamond Planning & Marking System
Laser Diamond Sawing System
Laser Diamond Bruiting System
Laser Diamond Blocking System
Laser Diamond Polishing System
Auto Blocking System
Jewelry Hallmarking System
Jewelry Welding System and many more

Automation Products

Vibro Feeder Automation
Single Feeder Automation
Dual Feeder Automation
Pick-N-Place Automation
Rotary Indexing Automation
Image Sensing Automation
Motion & Inspection Automation